Paris "Riots," aka intifada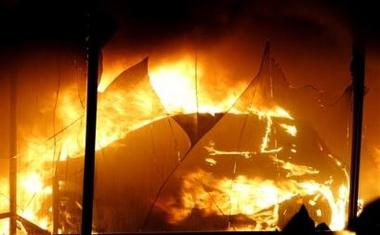 Religion of Peace? Coulda fooled me.
It is well worth it to note how Yahoo fails to mention the word "Muslim" in any of the captions. Not that anyone should be surprised that our media is once again covering for Islam. Also worth noting? You can't find a single picture of the actual "rioting." It's all aftermath shots. They'll show Argentinians rioting, but we can't show the Muslims doing the same...no...that would be...honest. We don't do honest.
Can't we just say it? Muslims are burning and pillaging the poorest neighborhoods in Paris. They've torched a disabled woman, burned over 500 vehicles, and it appears they don't plan on stopping anytime soon. The imams in France have encouraged this behavior. Chirac and the rest of them need to grow some spines and deal with it.
For more info, go to Little Green Footballs.
Posted by Portia at November 4, 2005 03:21 PM | TrackBack