Memorial Day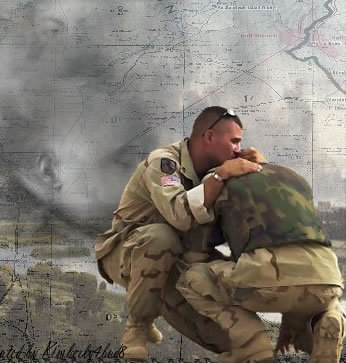 Lives of great men all remind us
We can make our lives sublime,
And, departing, leave behind us
Footprints on the sands of time;

Footprints, that perhaps another,
Sailing o'er life's solemn main,
A forlorn and shipwrecked brother,
Seeing, shall take heart again.
~Henry Wadsworth Longfellow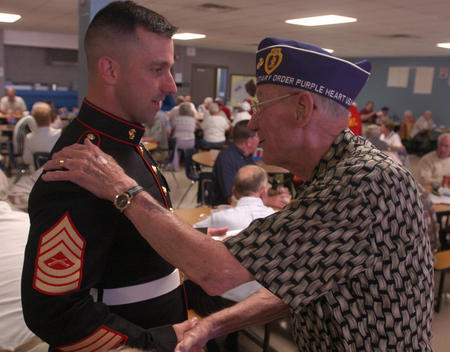 In reference to the header quote of this blog, thank you to all those rough men ready to defend our country and all she stands for. And to the fallen whose ultimate sacrifice will not be forgotten: thank you never seems enough, but thank you still.
(The image at the top came from Cotillion's own Villainous Company. A very worthy post in support of our Marines.)
Other Cotillionettes blogging about Memorial Day:
Beth at My Vast Right Wing Conspiracy--Practically Supporting the Troops in her post Memorial Day: Celebrating those who gave chase to evil.
Heather at And Rightly So! posts about Real Heroes
Annika's Journal (bearing a classic JoDee Messina line) entry: Another Way to Remember Memorial Day
Beth at Blue Star Chronicles has A Succession of Honor
Bobo Blogger sends her thanks to our troops and even posts a picture of her grand daddy during his WWII service.
Cake Eater Chronicles: Buy a soldier a beer
Romeo Cat at CatHouse Chat recalls her father's service in her Memorial Day post.
And finally (for now):
Darleen has very fitting and classic artwork in honor of our soldiers and our great nation at Darleen's Place.
Posted by Portia at May 29, 2006 02:24 AM | TrackBack