USC Off to a Good Start, Despite QB Uncertainty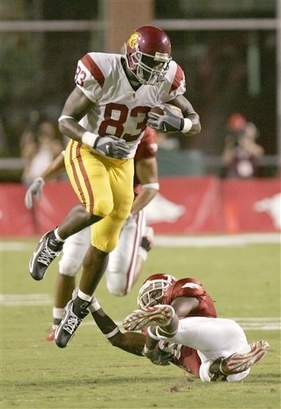 Not that it should come as a surprise to anyone following NCAA football, but USC slaughtered the Arkansas Razorbacks tonight, ending with a final score of 50-14.
Heading into halftime, the Trojans weren't as strong as they could have been, but they more than made up for a slow start in the second half.
The full story is at ESPN.
Fight on, boys.
Posted by Portia at September 2, 2006 11:27 PM | TrackBack