Oh yeah, fellas...she's still single...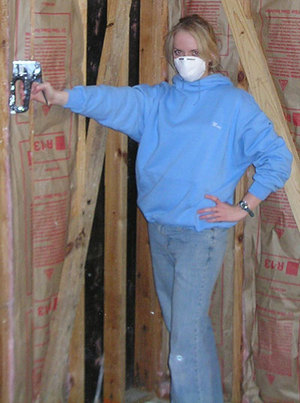 ...but not for long, with sexy shots like this, huh?
Yes, that's a staple gun...AND she knows how to use it. I know she's totally gonna freak when she sees thing, but she looks so darn cute trying to look all tough and junk. And, you know, she's using tools properly, and us fellas like it when you ladies know how to staple fiberglass insulation.
Just one thing, honey: where's the eye protection?
Posted by Macabee at February 6, 2006 01:28 PM | TrackBack